When shopping around for the best mortgage rates, you may wonder why you aren't quoted the rate you see advertised online or by banks? Credit Scores can have a big impact on what you are quoted. If you'd like to work on cleaning up your credit, be sure you're pulling your credit from the same credit bureaus that lenders use. This can be found at, www.annualcreditreport.com
Also, keep in mind when pulling from other sites, this may impact your credit score. The Annual Credit Report is a free service that doesn't count against your credit score. There's actually a good reason you can lower your credit score every time you pull it... and to make a long story short, the powers that might be, believe you may be loosing your mind. I mean, why would you need to pull your credit so many times, unless you were about to blow through a bunch of money?
When shopping for a good mortgage interest rate, find out your credit score once, give it to the loan agent, and let them calculate your future home mortgage interest rate this way. Don't let everyone run your credit, unless you'd like to pay more for a mortgage. Let me put it into prospective for you: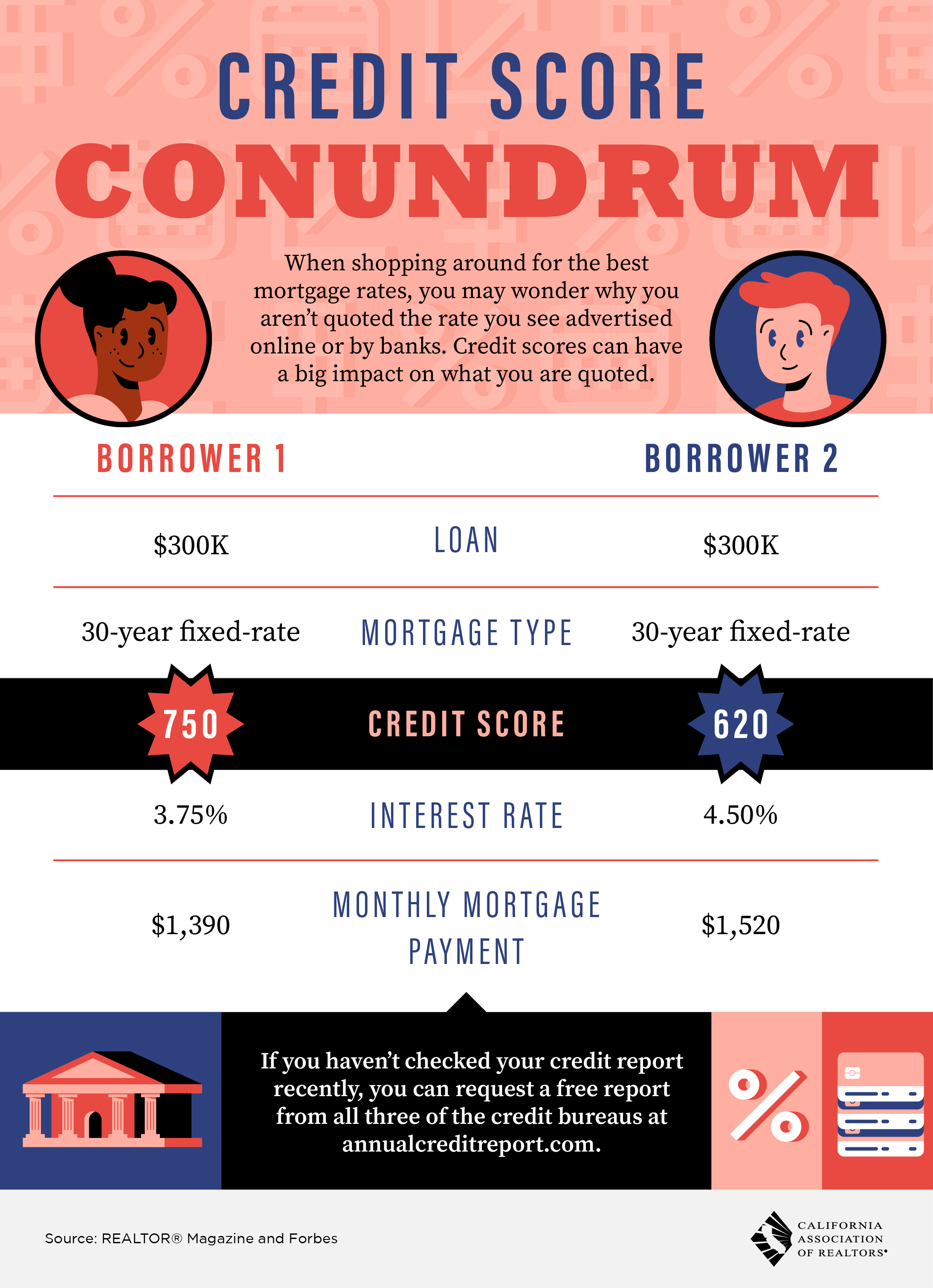 Also, if you're curious about what the market looks like in Contra Costa County or Alameda County, check out the current stats here: https://www.elizabethrusso.com/blog/category/news/
Remember us when you're ready to purchase a home or sell it. We're ready when you are!
Tim Hanford and Elizabeth Russo, your favorite father-daughter team
Interesting Fact: Did you know, we both started our real estate carriers in the mortgage industry?